Hello to all my deers.
I hope you are doing well and feeling lovely. This is probably the longest I have gone between Sweetheart emails since I've started doing them because I haven't been feeling too much lately like being especially nice or sweet. And as an self-respecting artist, I'm not going to pretend to be nice or affectionate. I have lots of past material I can cut and paste when I was feeling better, but if I say something that isn't honest in the moment, well to me that is just not a right thing to do if I'm going to be true to myself.
Combing my hair each day is one thing I most look forward to.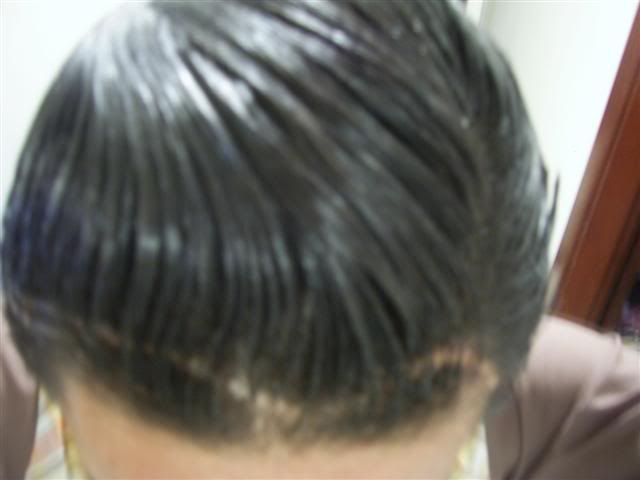 See more pictures of my Pleasuretop.
---
The Way I Feel Around You
My Endeavor - July 7, 2010
Making you feeling wanted and appreciated is my endeavor
so that you'll keep spending time with me if I'm clever
because I want the way I feel around you to last forever.
July 14, 2010 – The Best Reminder
When life isn't treating me well,
I think of a friend who treats me kinder.
Having someone to listen to and tell

my thoughts to is the best unwinder.
When my life is filled with pressure,
having a friend like you is such a refresher.
When I want to know how happy I can be,
talking with you is my best reminder.
The Road to Recovery – January 5, 2010
The road to recovery is paved with dirt
and I'll keep getting dragged thru it by a miserable life of hurt
until I make my own discovery.
Marinating in Hurt – January 18, 2010
I'd been waiting with dark glasses marinating in molasses
and the secret hurt that I must hold and just can't reveal.
Now I just revert to be as cold as the way you made me feel.
The Specific Reasons That Drive Me – January 5, 2010
I have very specific reasons that drive me
as the hurts I've felt in my life survive me.
I live on purpose with dynamic intention
but the promises I gave served as my own intervention
from the shock I felt when my dear didn't believe them.
I will make my promises, but YOU won't be there to recieve them.
Getting to Know You - February 4, 2002
The more I find out the sweeter the taste
as the time that it takes is never a waste.
(untitled) - 2002?
If I can't be true then I can't be with you.
In Defense - 2002?

Some people try to be too nice, I think of them in my defense.

Some people respond to pretend abuse and others can't tell the difference.

A person who doesn't know what they want ends up feeling abused,

but the person who just tried to give to them is really the one being used.

Never You Always Me - 2002?

Special joys of the past

HIT me with stark contrast.

Now that flames spark my memory,

well who blames me?

I'm treating myself to the third degree,

conceiting myself with what you must think of me.

Secreting in my defense,

I use sweet as saccarine sense

to keep the truth from getting too intense

but like my youth, the pain is just coincidence!!
Validation - September 13, 2001
I may be a memory maker
and do all the things that create you
but I'm not your ticket taker
so don't make me validate you.